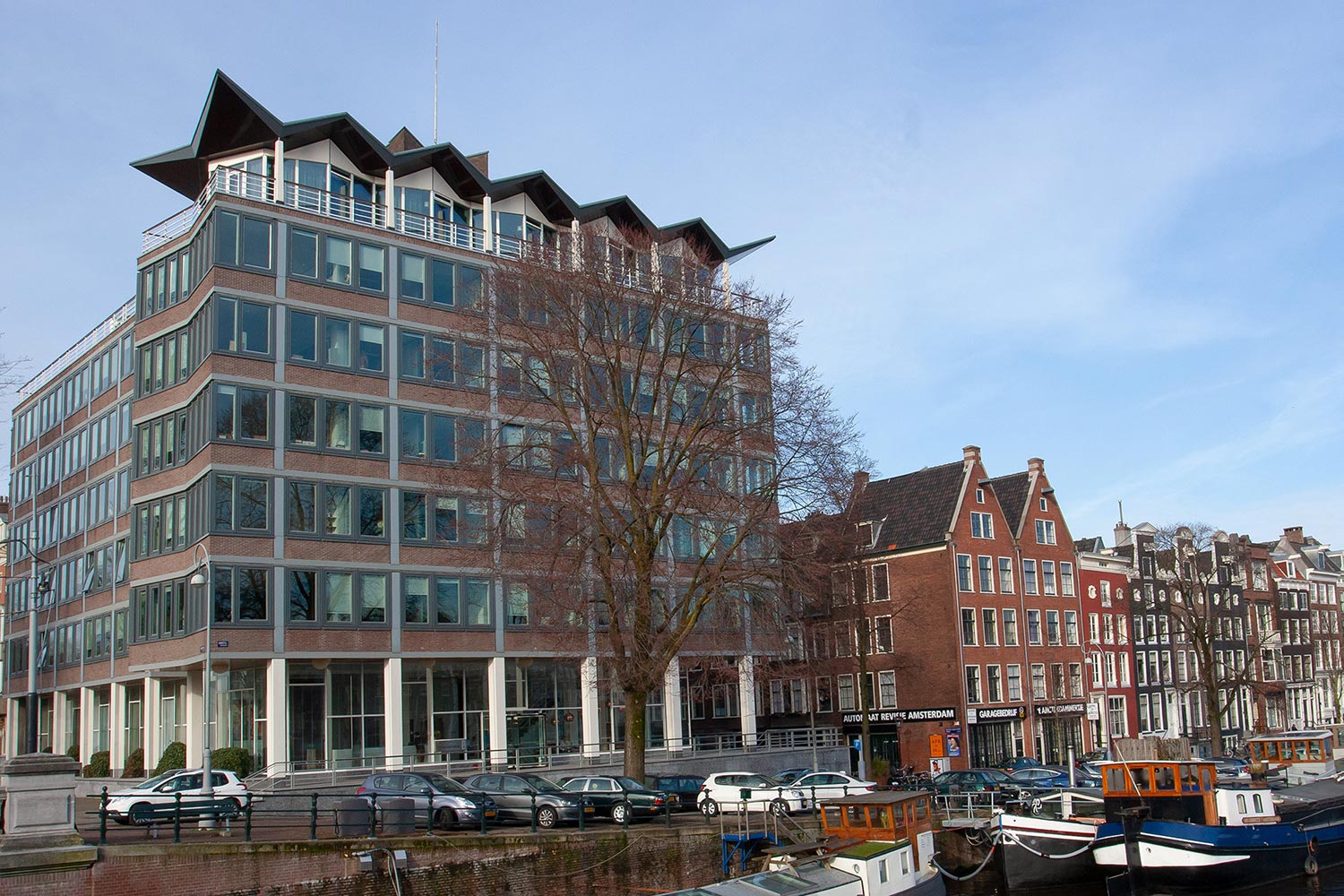 Amstel 344 Amsterdam
Approx. 4,400 m2 of office space together with McKinsey & Company.
Architect Ben Ingwersen designed the building for the Utrecht insurance company (now ASR) in 1971 and it was immediately also occupied by McKinsey & Company. The glass facade on the Sarphatistraat side features a glass art work by Joop van den Broek.
Both of the current owners bought the building in 1990.