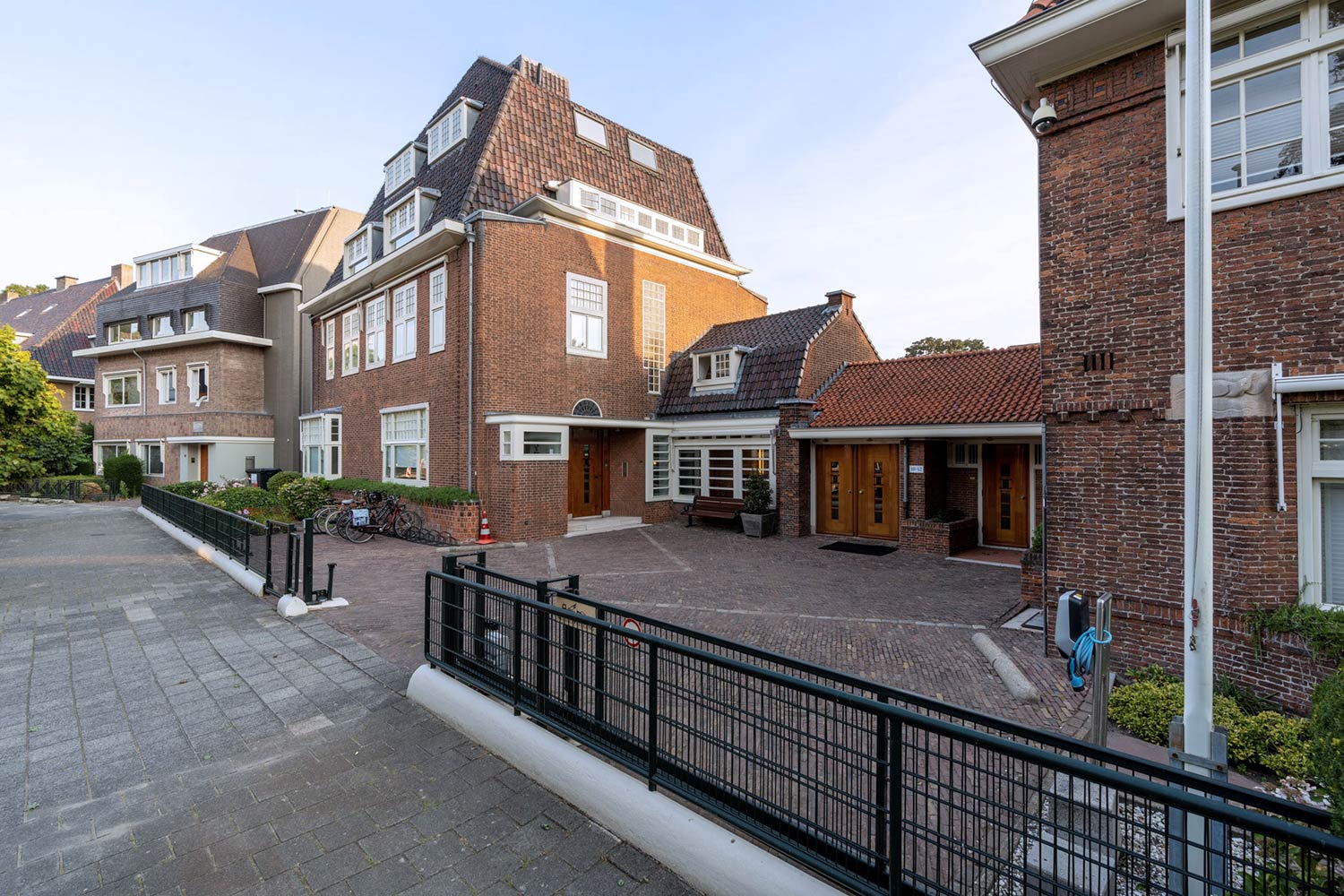 Dijsselhofplantsoen 10-12 Amsterdam
Nearly 1,000 m2 office.
These two villas were built around 1928 in the style of the Amsterdam School. Number 10 was designed by Gerrit Jan Rutgers and number 12 by Piet Kramer. Number 10 has been a nationally protected monument since 2004 and was once known as "La Pergola" – the building features, among others, a partially wooden facade and a range of facing bricks.
The Zadelhoff offices are located in both of the connected villas.