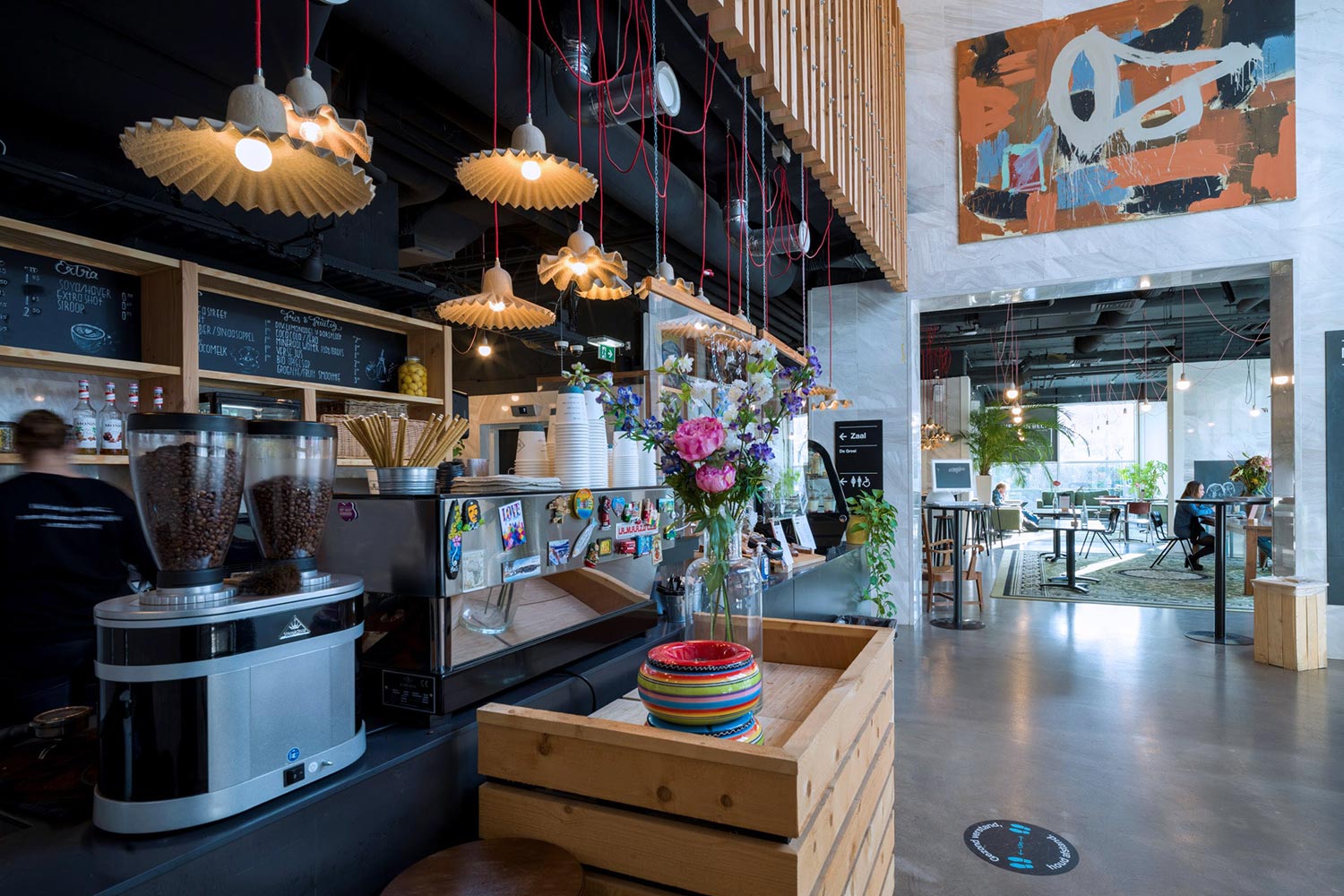 Laan van Kronenburg Amstelveen
Nearly 11,500 m2 of office space.
Located in a spot where a farm called Kronenburg once stood, this unique property was converted into office park in 1960, this building, "Kronenstede", situated on the border of Amsterdam and Amstelveen. Also famous for being the location where the 1983 film "De Lift" by Dick Maas was filmed.
The office park was mostly vacant between 2000 and 2015. In the meantime, the building has been completely filled up again by the flex-office concept Nest.
The municipality has new zoning plans for the immediate surroundings that encompasses the realisation of accommodations for more than 2,500 students. This will be a multi-functional area that is only a 10-minute bike ride away from the Zuidas.