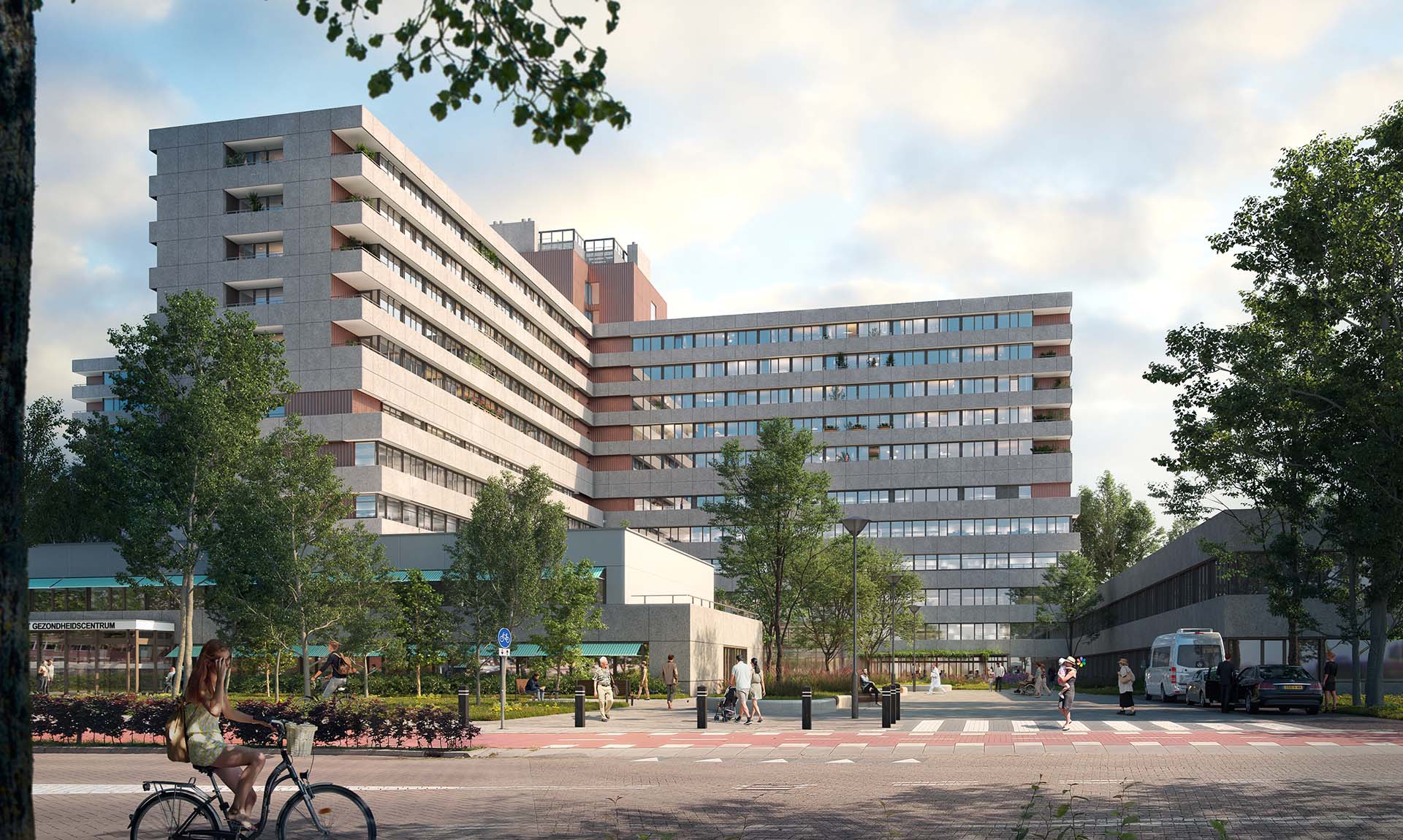 Slotervaart Centre for Care
In Amsterdam Nieuw West – the largest and youngest district of Amsterdam in terms of inhabitants – we have been working since 2020 on the transformation of the former Slotervaart hospital of 50,000 m2 into the Centre for Care.
From 2021, all kinds of primary care and neighbourhood functions will be opened in phases. The Health Centre (https://slotervaartgzc.nl/) and Louwes lab are now up and running. The large-scale renovation of the Cross building – a striking example of post-war architectural brutalism – is nearing completion in 2023. In the course of 2023, we will receive the new caregivers in the Cross building in the CURE (lower school) and CARE (upper school). There will also be room for care education; ROC Zorg en Welzijn will move from De Boelelaan to Slotervaart.
Together with the other three stakeholders in the area – blood bank Sanquin, the Antoni van Leeuwenhoek hospital and care institution Cordaan – an area vision has been drawn up under the name of Plantijn and we are working with the municipality of Amsterdam on the urban development plan for the common area of more than 18 hectares. In the coming years, the Plantijn area will become greener and more compact, with space for living, working, education & innovation and facilities. Houses and facilities will mainly be built around the cross building.
Location: Amsterdam Nieuw West
Parking: Yes
Surface area: 50.000 m2