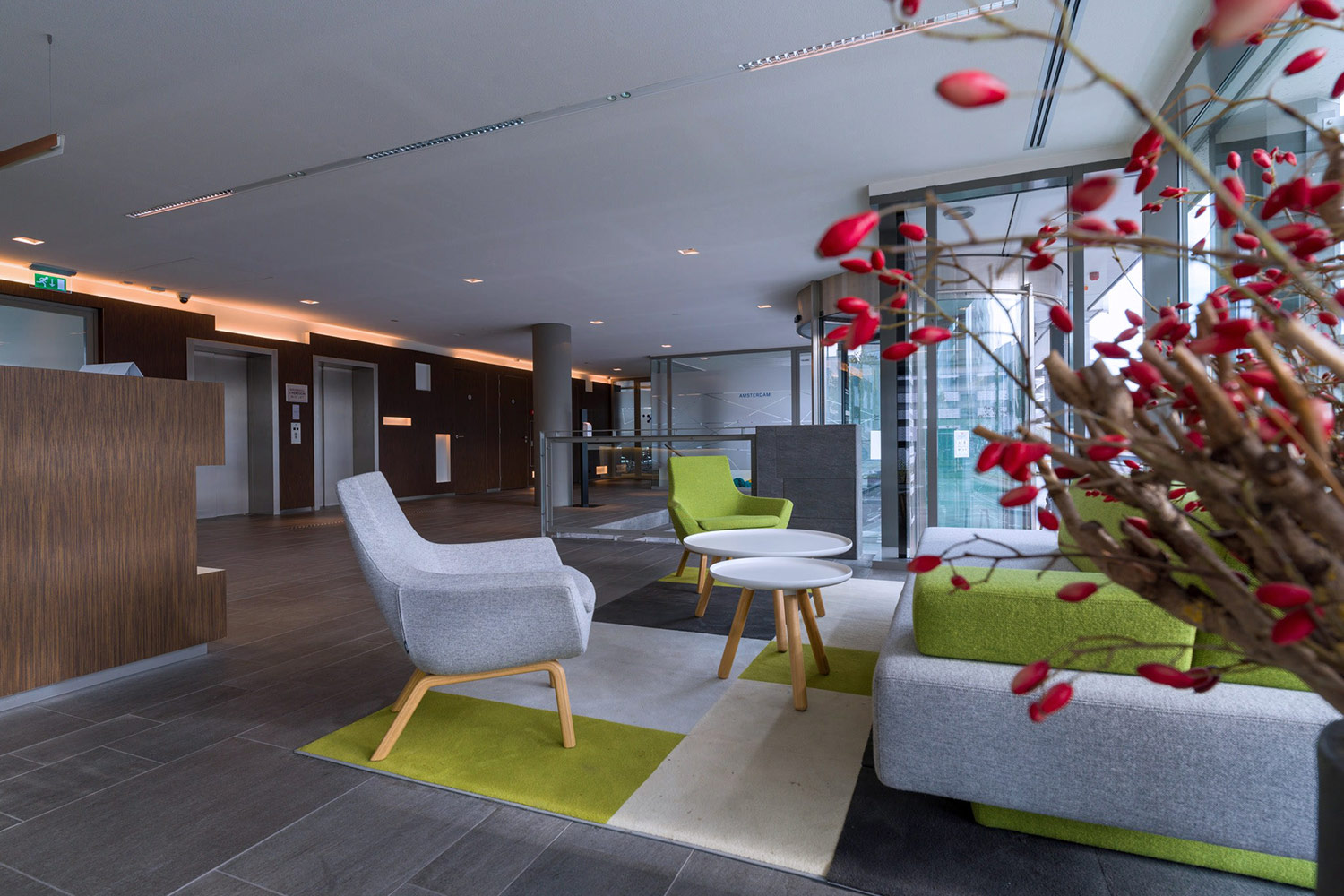 De Boelelaan 32 Amsterdam
Approx. 4,600 m2 office and commercial space – "The Boardyard".
This office was built in 1965. The building was designed by Salomonson and Egberts. Their design and construction methods were incredibly unique: with a stacked construction of pre-fab concrete yokes with smaller beams placed in between. This method resulted in a considerable decrease in construction time.
In 2009, under the direction of the architectural firm Heyligers Design & Projects, the building was extensively rebuilt and preserved, with only the skeleton remaining and it was given its current, modern look.