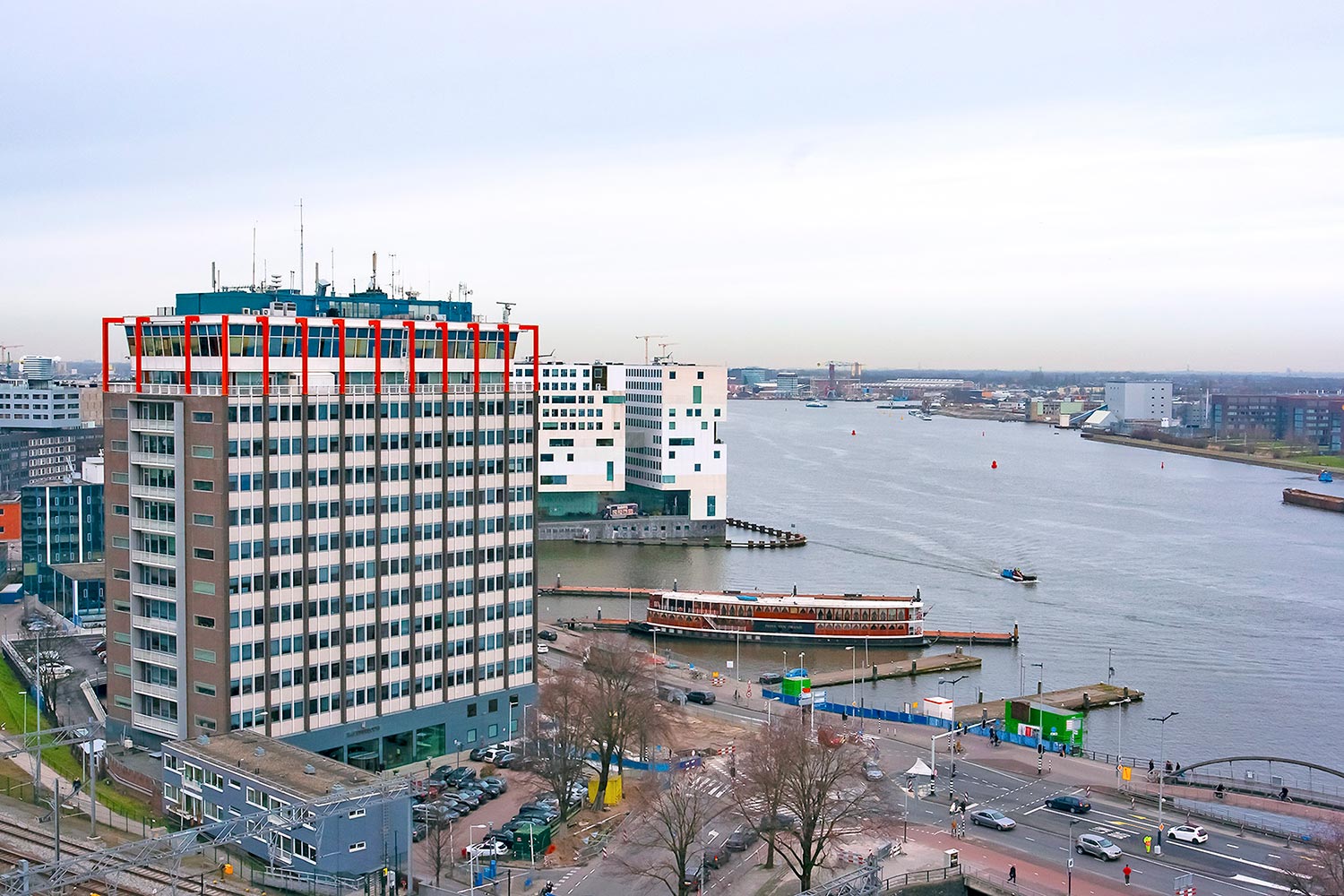 De Ruijterkade 7 Amsterdam
Over 11,500 m2 of office space; the "Havengebouw" [The Harbour Building].
On 10 May 1958, the first pile of 'Het Havengebouw' was driven by Mr Gijsbert van Hall (mayor of Amsterdam). The building was officially opened on 14 May 1960. At that time, it was the highest building in Amsterdam and for many years, was a free-standing icon on the IJ. Designed by W.M. Dudok, the structure counts 14 floors and is distinguished by its round columns at the top.
In 1991, the building was completely renovated and the original entrance hall was restored back to its original glory. A beautiful artwork by Marte Röling can be found here.
The building is now also a Municipal Monument.