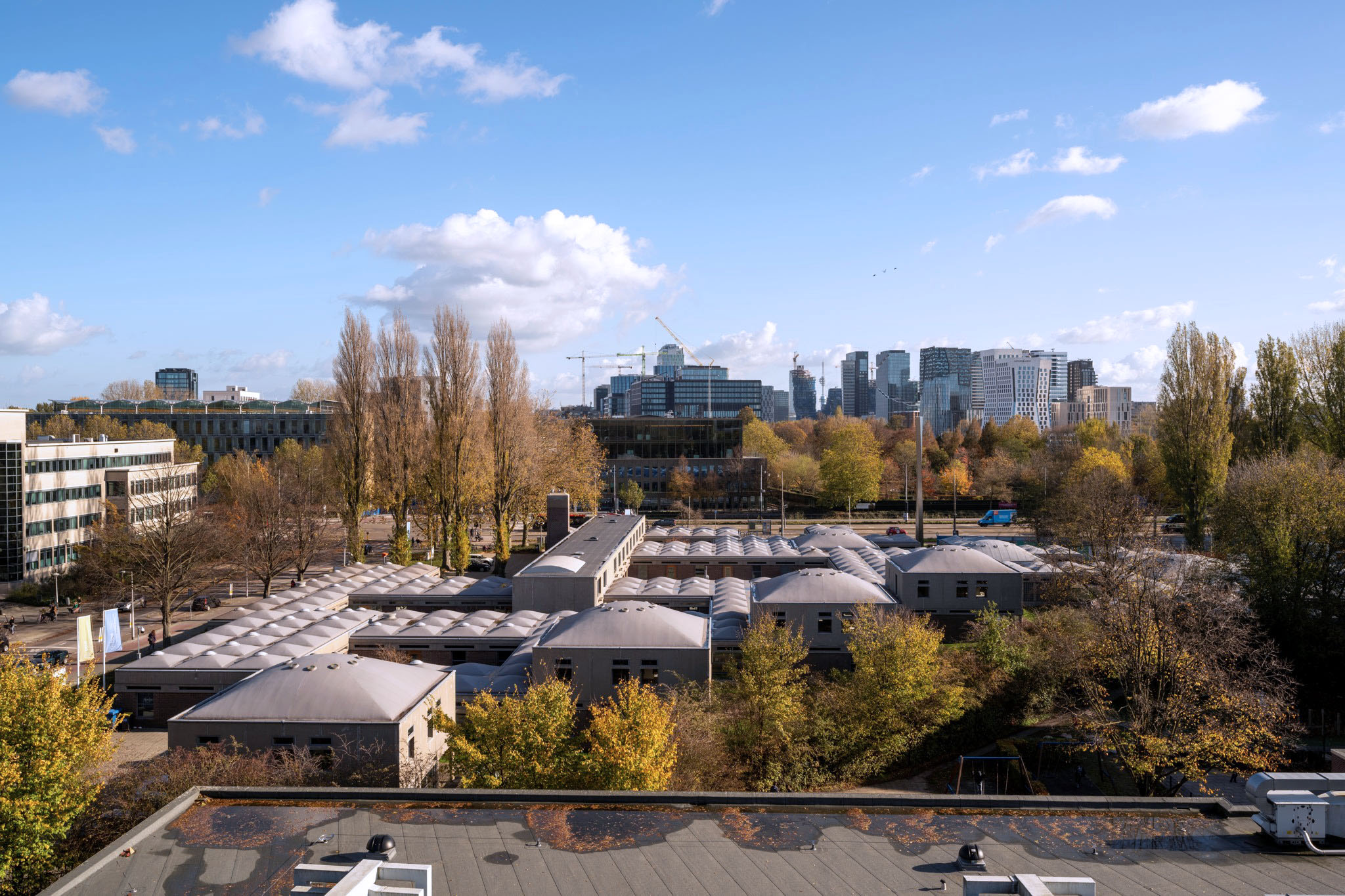 IJsbaanpad 1-5 Amsterdam
Approx. 5,550 m2 of office space together with Nijkerk Holding.
The former orphanage was constructed in 1960 according to the design of Aldo van Eyk. It is the first example of the Dutch architectural style known as Structuralism.
After the orphanage left, the building was briefly used as an office but it was also vacant for quite some time.
The current owners bought it in 2014 and under the direction of architect Wessel de Jonge, it was thoroughly renovated. This is what saved the national monument from being demolished and it is now a stunning, future-proof, sustainable structure with BPD as tenant. The 2018 renovation won the prestigious Geurt Brinkgreve Trophy for the most meritorious reallocation of Amsterdam cultural heritage.