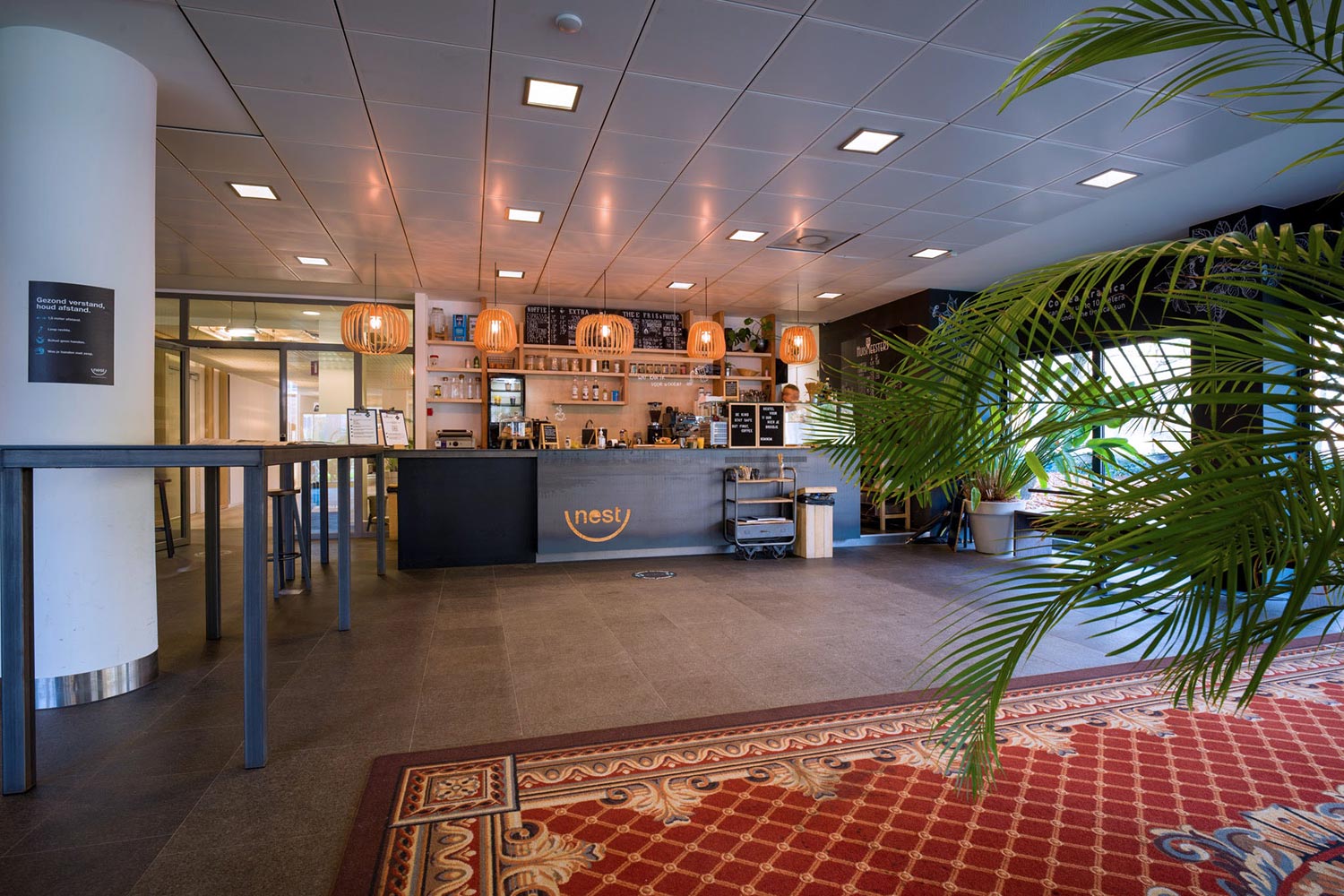 Maassluisstraat 2 Amsterdam
Approx. 5,750 m2 of office space together with the Maarsen Group.
This former "Communication House" designed by Piet Zandstra in 1973 was bought by the current owners in 1990 from Rank Xerox. After an earlier renovation in 1993, the building was again completely overhauled in 2008 which featured a moiré pattern in the facades.
After the departure of the then tenant in 2013, the flex-office concept Nest moved in and now the building is fully leased to regular tenants. Partly thanks to the cooperation with De Huismeesters who manage the reception and deliver coffee and a sandwich, it is a lively and contemporary office.